Ecosa Pillow.
Experience out of this world comfort with the Ecosa Pillow, designed just for you no matter how you sleep. Say hello to the alignment your neck deserves.
---
Standard size: 38cm x 56cm
Earliest delivery within 1 business day
help
Interest free finance
100 Night Trial
You have 100 nights to fall in love with the Ecosa pillow. If it's not working for you, we'll issue a full refund.
Free Shipping and Returns
We ship for free Hong Kong and Macau-wide, and accept free returns within 100 days. We donate returned pillows to our charity partners.
Height-Adjustable
Your Ecosa pillow is designed to be the perfect fit for your shoulder alignment. Complete with two elevation pads, you can adjust the pillow to suit your sleeping style.
The
Perfect


Pillow

We've changed pillows forever and created an ergonomic design for out-of-this-world comfort.
Voted Best Contured Memory-Foam Pillow 2020/21
How can one pillow suit everyone?
Adjustable

Height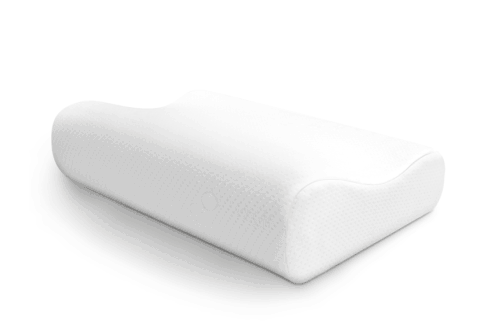 We're all different, and our pillows should be too.
Use the adjustable height pads to find the perfect curve for your neck.
Goodbye, hotel neck!
Wherever

You Will Go
The Ecosa pillow comes with two handy compression bags to suit travellers of all kinds. From Vietnam to Vanuatu, your Ecosa pillow can join you on every adventure.
Pain in the neck?
Your
Pillow


Could be
the

Culprit.

With all the squish, plus all the support, the Ecosa pillow perfectly contours to your head and neck at all pressure points.
Great pillow, soft but firm and has helped greatly with my neck pain. Love the inserts that enable you to adjust the height of the pillow to suit you
We spent two years reinventing memory foam.
What's
Inside?
Removable, breathable, flexible, and machine-washable. Oh, and super convenient.
Unique 3D structure encourages heat and moisture to disperse from the pillow surface.
Activated charcoal promotes odour control and antibacterial protection.
Reviews